First Run
On your first run you will be asked to enter the serial number that was emailed to you as part of your Gumroad purchase: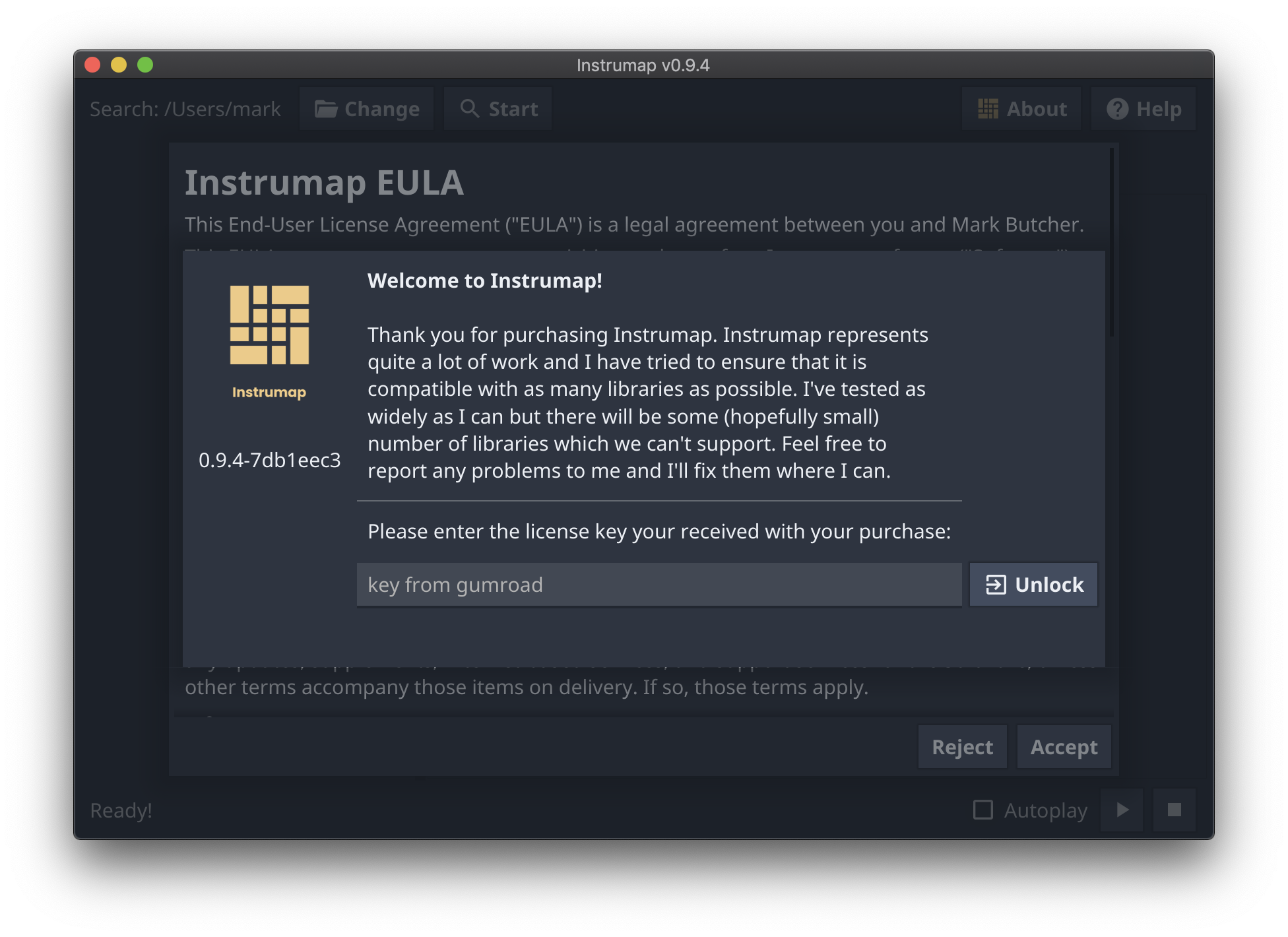 Your license key will be checked on first use and may be re-checked from time to time. You will also be asked to accept a license agreement: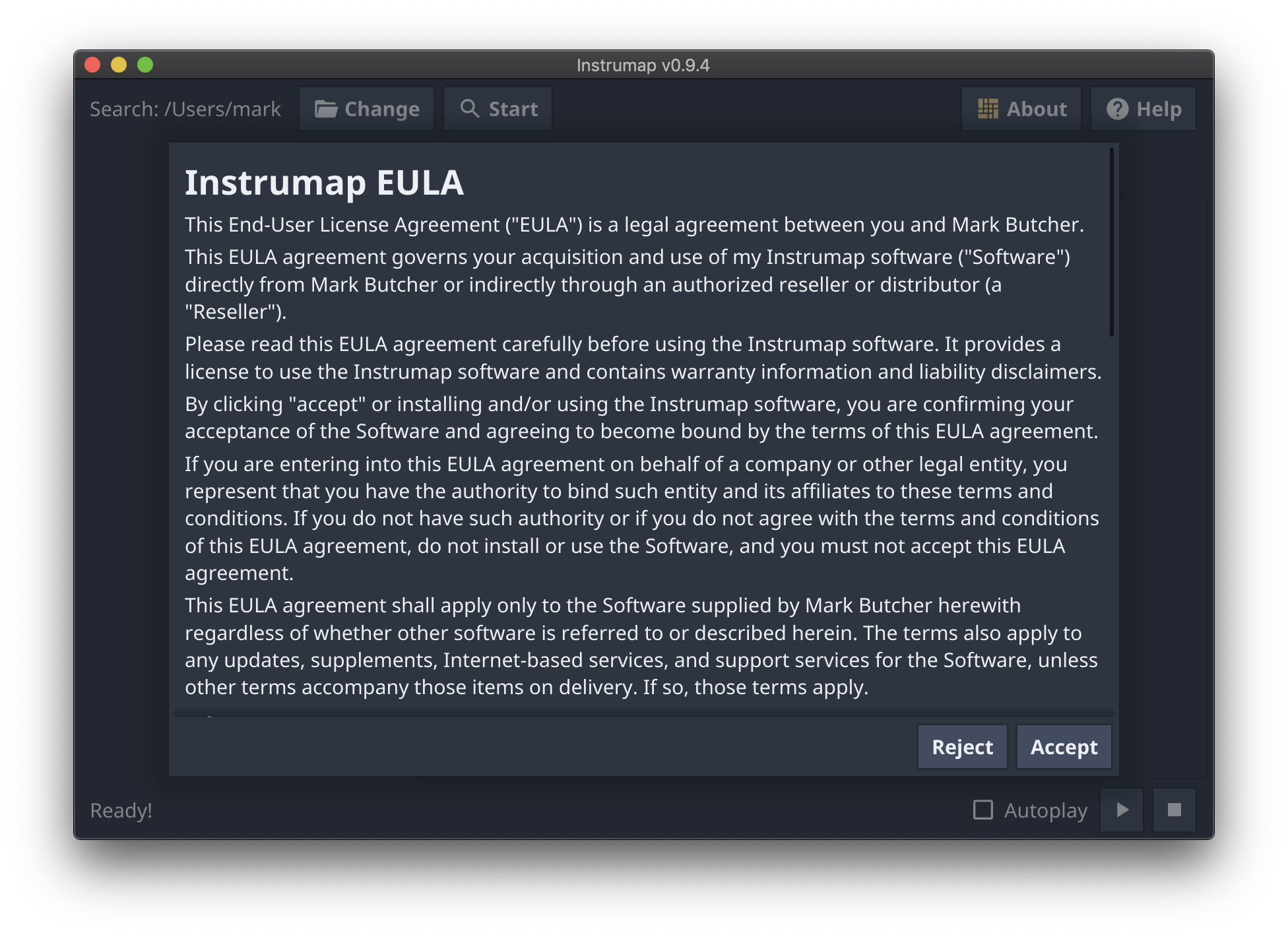 Using Instrumap
The next screen is the main Instrumap screen. You will be taken directly to this screen next time you run Instrumap.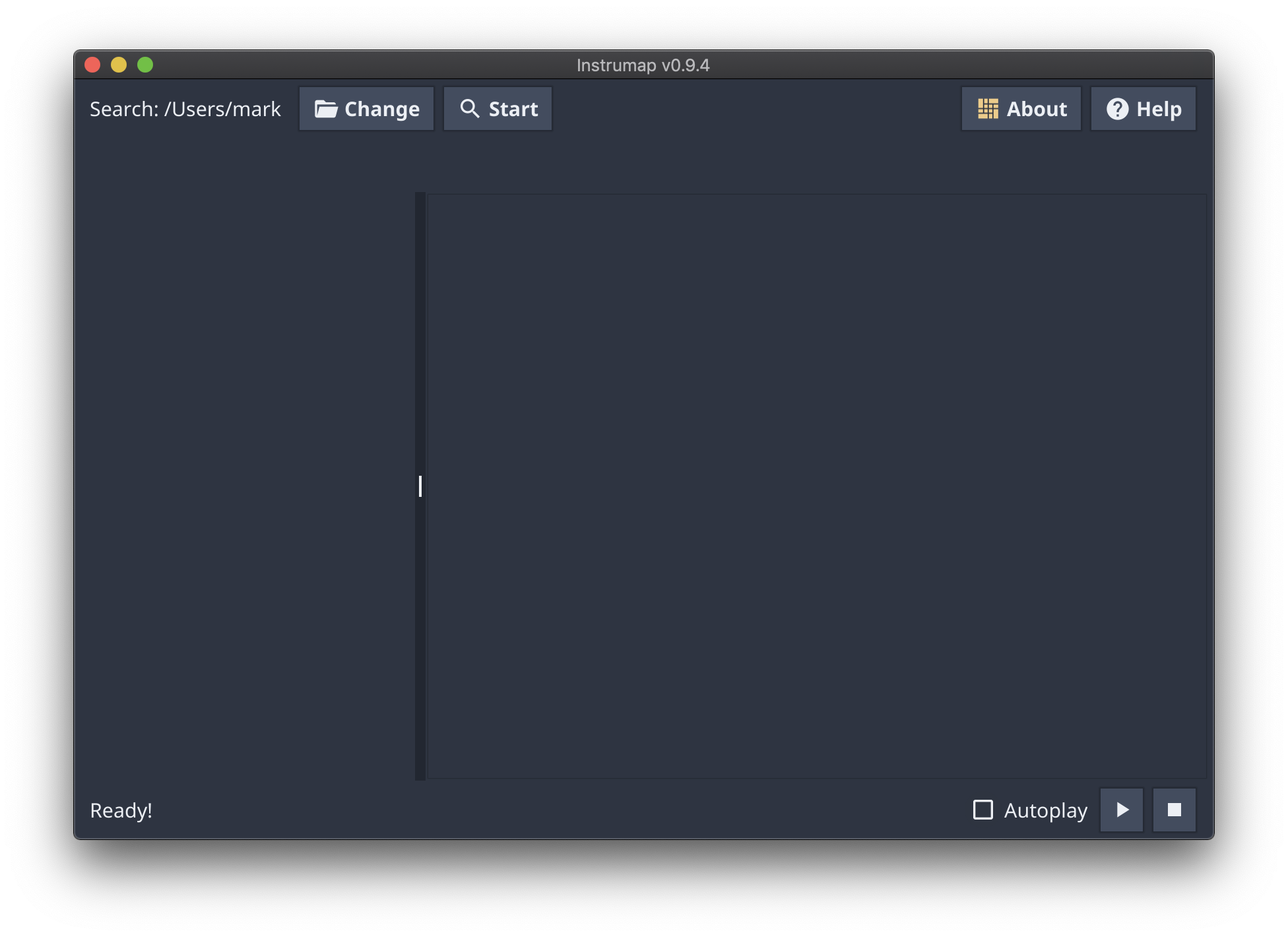 The first thing to do is click on the Change button and browse to your sample library. I strongly recommend that you do not try to process your entire library at once (especially if you have a large library). Browse to a sample pack and then click on the Start button, small libraries will be processed very quickly (less than a second is typical),
Instrumap will detect instruments in your library and generate keygroup information. You can remove keygroups you'd prefer not to save and then click "Save all…". This will save out .xpm files along side your samples (in your sample library). You can then load these up on your Akai Force or MPC and use them: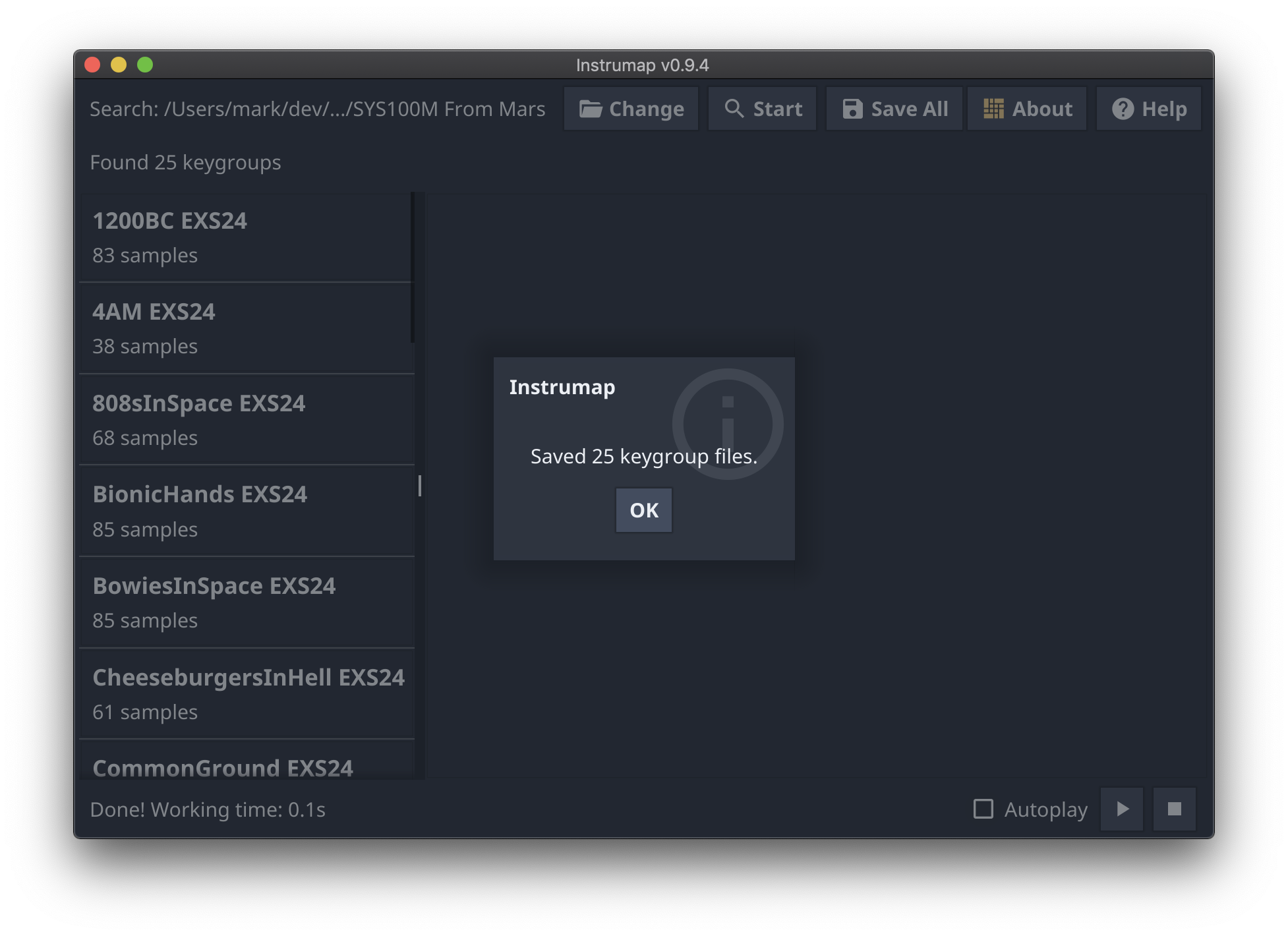 Here is an example of an .xpm file that is created by Instrumap: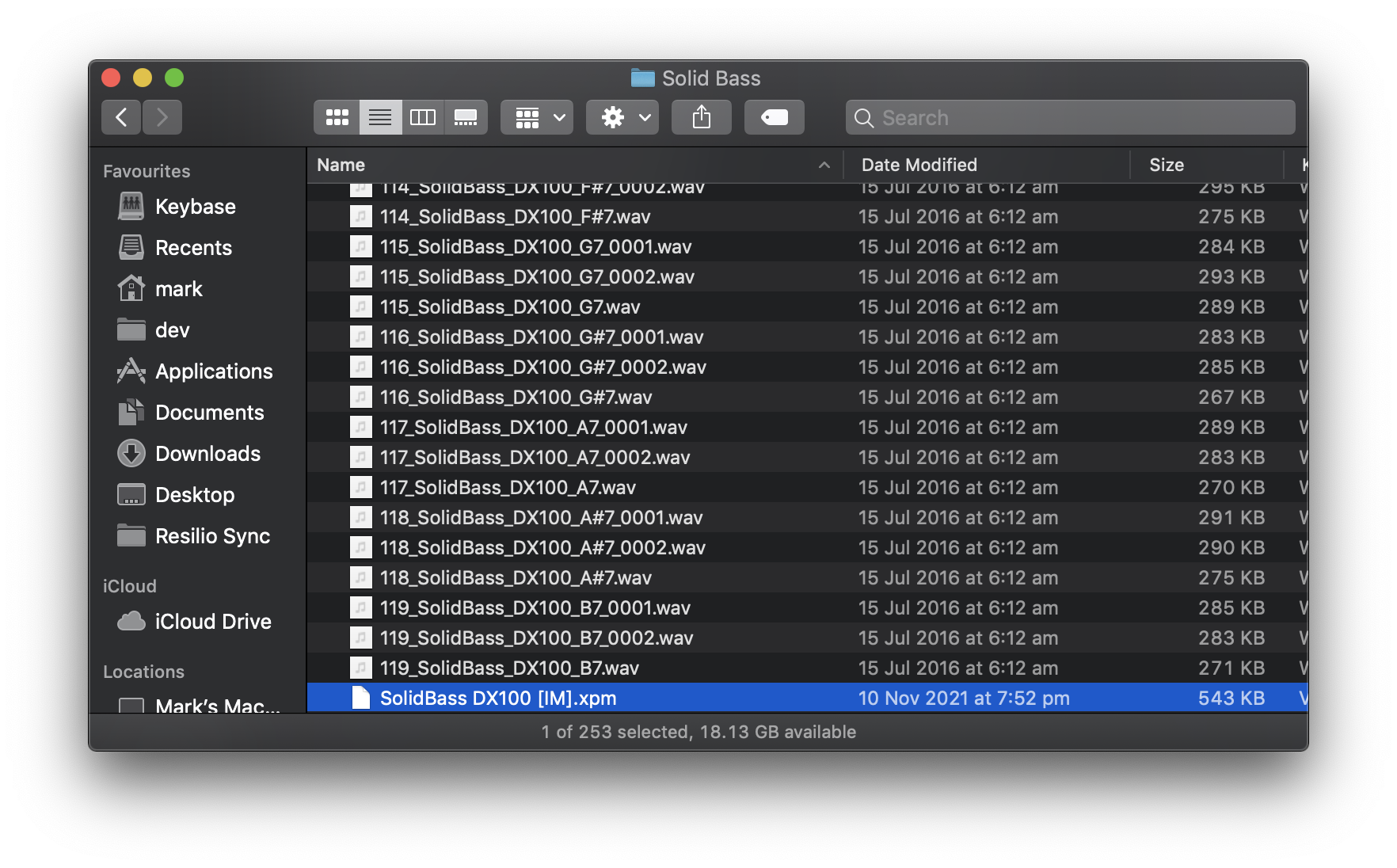 Getting Help
Please contact me if it's not working the way it should. While Instrumap is pre-1.0 there will be some rough edges but I will be updating this for a long time. The easiest and best way to contact me is to reply to the email you got from Gumroad.